Me in a nutshell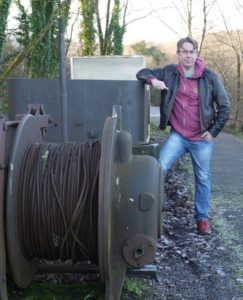 I'm the author of rather a lot of science fiction novels, as well as more than sixty pieces of shorter fiction, ranging in length from vignettes of a few hundred words to works that are almost short novels in their own right. I have published three collection of shorter work, as well as a few chapbooks containing one or two novella-length stories. A huge career-retrospective "best of" appeared in 2016 (see below), marking more than a quarter of a century of publication since my first sale. My work is widely translated and republished. Professionally, I was a scientist before I became a full-time writer, although the two professions overlapped for a good few years. My research area was astronomy and astrophysics, and I spent a long period of time working in and around the European Space Agency's main research establishment in the Netherlands. Perhaps unsurprisingly, my fiction is strongly informed by my time as a scientist. More than anything, what attracted me to SF – and continues to do so – is the scope offered for almost infinite creative possibility. SF is a toolkit with a billion applications.
I was sad to leave science, but since my departure in 2004, I've been blessed by some amazing chances to again move through scientific circles, only this time from the perspective of a writer. I have returned to ESA to talk about the interplay between science and science fiction, and have spoken on similar topics at many academic departments. I have discussed the ethics of longevity at the Oxford debating society; I have also attended a bioscience symposium in Heidelberg, got to meet astronauts and cosmonauts, taken part in the PR program for the Rosetta comet mission, worked with exoplanet scientists, and seen the launch of two space shuttles – all because of doors opened to me by dint of my writing science fiction having once been a scientist. I enjoy giving public talks in and around the UK and have been known to pop up on radio and television now and then.
I am 56 and living with my wife back in Wales, not too far from my place of birth. I continue to write about a book a year and usually hope to find time to fit in some shorter fiction, as well as other projects. In 2009 I made the literary headlines, in a modest way, when my publisher Orion signed me up for a contract for ten novels over ten years. There have been one or two hurdles along the way but I am still working through the ten book contract and hope to maintain my output for many years to come.
The last few years have been quite busy. 2016 saw publication of a career-retrospective Best of – see http://www.alastairreynolds.com/stories/beyond-the-aquila-rift-the-best-of/ for more information. In 2017 I published REVENGER, my attempt at a fun, fast-paced, far-future space opera with echoes of nautical fiction, and in 2018 I followed with ELYSIUM FIRE, a return to the universe of Revelation Space. My most recent novel is SHADOW CAPTAIN, which picked up the story of the Ness sisters from REVENGER, and which appeared in the UK and US in January 2019. March 2019 saw the publication of PERMAFROST, a novella-length chapbook about time-travel, published by Tor.
2018 and 2019 also saw the first adaptations of my work into different media. An imaginative stage version of "Diamond Dogs" was put on in Chicago over a six week period early in 2018, and I was able to attend two of the performances. in 2019, two of my short stories were adapted as animated films as part of Netflix's series Love Death and Robots.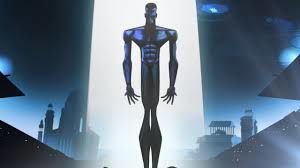 BONE SILENCE, the third novel about the Ness sisters – and the last for now –  appeared in the UK at the end of January 2020, followed by the American edition in February. I spent lockdown working on INHIBITOR PHASE, a novel in the Revelation Space sequence, and then 2021 was devoted to EVERSION, a standalone story playing with different timelines and themes of first contact. I am now working hard on a book with the working title MACHINE VENDETTA, which will be the third in the Prefect Dreyfus sub-series set within the RS universe. All being well, that should appear in 2023.